Didalat.com is ready to introduce several new touring packages on their online website. This new range of travel packages have been carefully thought off and prepared to serve almost any kind of customer.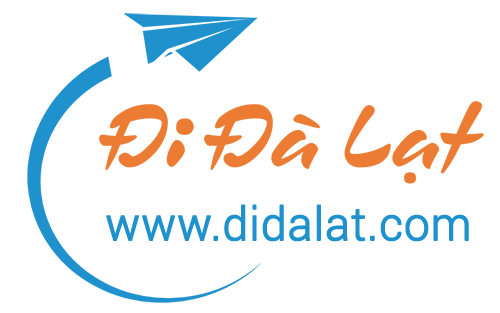 Dalat, Vietnam - July 11, 2019 / / —
Didalat.com is about to release its brand new line of travel packages on its official website in a few days. The introduction of these new travels has mainly been anticipated by many customers and to sound a reason. As these touring packages have been carefully designed to end to the needs of all types of clients.
All these touring packages are entirely different from each other, giving customers a fair amount of options to choose from. Also, these new set of travel deals are said to be unique and authentic than the rest around. Meaning these deals and packages will only be available from them, and one will not find anything like these anywhere else.
Recently, one of the top officials of the organization stated that, "The travel and tourism market is one of the most rapidly expanding fields in recent times. It is expected that this specific market is going to grow at least 10 times faster than the rest. Also, people are more open to the idea of vacations and tours than ever before. Now, what majority of individuals search for is a package deal including food, transport, and lodging with touring with the minimum amount of time. However, there is a faction of people who prefer touring packages, which are more time relaxed and cover several different areas altogether. So, to make sure one survives in this highly competitive market, one must keep in mind these things and ensure to adapt and adjust whenever required. Now, by the launch of these new varieties of travel packages, we aim to do that very thing. Unlike the rest of the competition, our sole purpose is to offer clients exactly the package they are looking for."
He further described the various features of these new touring deals and how they shall help them to stand out from the rest. Didalat has ensured to launch travel packages that are unique with authentic features that cannot be found anywhere else.
Moreover, the previous travel deals that were being offered by the company will be up for grabs on their online portal as well. So, giving customers the option to choose and avail from a wide range of travel packages. Also, the company has a 24x7 helpline portal through its official website in case of any assistance required by the clients. Click here.
About The Company:
Didalat.com is said to be one of the top companies when it comes to travel and tourism. The offer a wide range of touring packages from which customers can choose and avail. They have been around for several years now, attaining the necessary knowledge and skill set to thrive in this market. Also, they have acquired valuable experience along the years, which has helped them to enhance client-servicing further. The introduction of these new set of touring packages will only help increase the brand image of the firm and make it ever more popular.
Contact Info:
Name: Dane
Email: Send Email
Organization: Di Da Lat
Address: Da Lat
Phone: +84 777 829 668
Website: https://didalat.com/
Source:
Release ID: 88895391