Sergey Tokarev said that at the time of the coronavirus outbreak, the STEM is FEM project will continue its activities online.
(PRUnderground) March 25th, 2020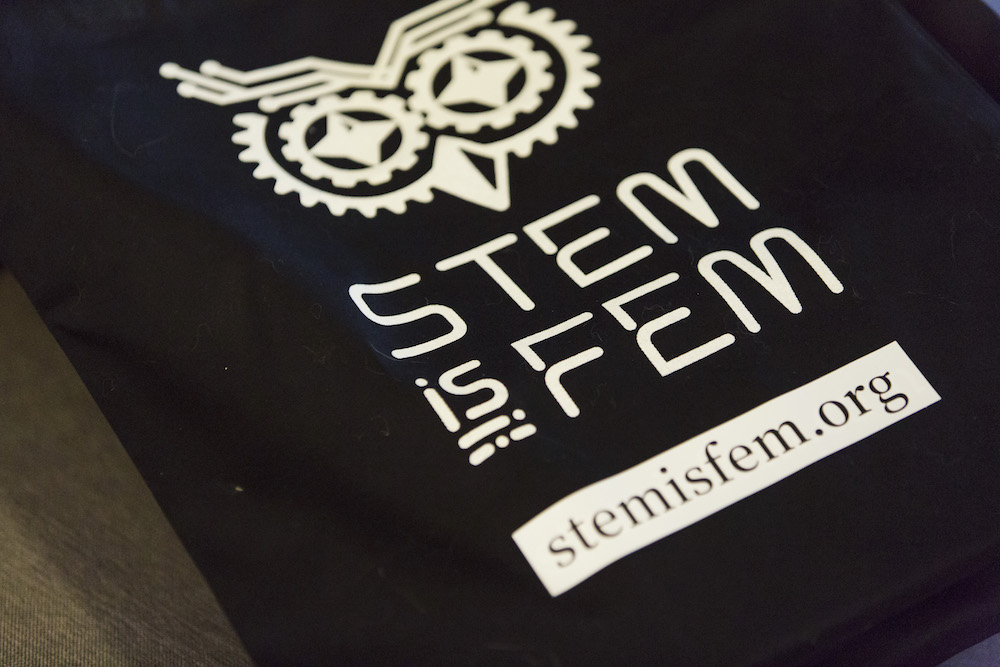 The fourth educational module of the STEM is FEM project is dedicated to robotics. Due to the spread of coronavirus and quarantine in Ukraine, the module will be held online. This information was told by the initiator of the project, GenIT company founder Sergey Tokarev.
"The fourth module of the project will be held online on April 11-12. We know that personal meetings and communication is an important part of STEM is FEM, but nothing is more important than the health of our participants and speakers," says Sergey Tokarev. "During the last weeks, we spent all our time finding the ways on how to make our module interesting, informative and fulfilled in its new form, and we very much hope you will enjoy our ideas."
The organizers say that the girls who pass the qualifying test, will receive a special link and a schedule of the educational online module. They will, as before, have an opportunity to communicate with female officials, ask their questions to specialists in engineering and robotics, listen to interesting lectures, touch their robotics with their own hands and participate in the final competition of the project.
Robotics is one of the most dynamic industries in the world of technical production. In 2018, the robot market in the world was $103 billion. It is expected to reach $210 billion by 2022. World leaders in the robotics are Germany and Japan.
"Ukraine is still far from the industry leaders. The average global level of robot automation is 74 robots per 10,000 people, while in Ukraine this rate is 1 robot per 20,000. To change these statistics, the country needs to change legislation, improve the investment climate, and enhance international cooperation and skilled labor," says Tokarev.
The latter point, according to the organizers of STEM is FEM and industry specialists, may become a problem as there is an obvious decrease of popularity of technical specialties in Ukrainian universities.
"Robotics in Ukraine is in its infancy. There is some progress in agriculture and production automation, but at the moment there is no significant demand for specialists in robotics," said Philip Dukhliy, director of the School of Engineering "BroBots" in Ukraine.
In 2017, only 20% of all the European students who received an engineering degree were girls. According to experts, in Ukraine the gender imbalance is even greater. The goal of the STEM is FEM project is to change this situation and to show to the girls that an engineering career is open for them and they can reach great results and goals in this area.
By promoting STEM specialties in Ukraine, the project wants to change both gender imbalance in these areas and, in general, draw attention to technical education.
About Gen.IT
Press Contact Name: Andrew Bondarenko Phone: +380689236145 Email: pressgenit@gmail.com Website:
Original Press Release.