A wellness center in Hilton Head celebrated its grand opening on January 24, 2018 with a giveaway contest. It also launched its holistic services which aim to serve everyone on Hilton Head, whether a full-time resident, a part-time resident, or a visitor.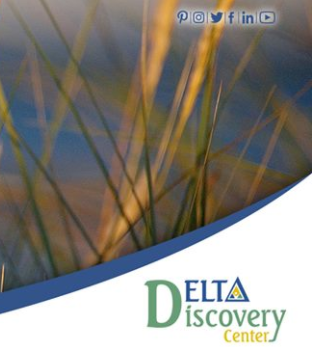 Hilton Head Island, United States - February 13, 2018 /PressCable/ —
Delta Discovery Center, the newest wellness center on Hilton Head Island, celebrated its grand opening in January, 2018. The Delta Discovery Center management has put together several ways to get people involved in the celebration.
The Delta Discovery Center is holding a contest where the winners will be awarded from more than 10 prizes with a value of over $2,000. Prizes for this contest include an amethyst mat with infrared heat as the first prize, a meridian stress assessment session for the second prize (3 winners), and a 30-ounce stainless steel vacuum tumbler (5 winners). Consolation prizes will also be given. Winners of the contest will be announced on the Delta Discovery Center Facebook page as milestones are reached. The grand prize will be awarded when the page hits 5,000 likes.
Those who want to join the contest are advised to visit the contest page at the Delta Discovery Center web site.
The Delta Discovery Center is open and offering its services to the public. Everyone is welcome to visit the center which is conveniently located at 35 Bill Fries Drive, Suite C, Hilton Head, South Carolina.
The Delta Discovery Center caters to all wellness enthusiasts whether they are permanent residents on Hilton Head Island, part-time residents, or short-term visitors. Part-time residents and Hilton Head visitors can still enjoy the services of the wellness center even after their stay on the island ends. The center has online programs that allow some services to be enjoyed virtually.
Those who will be visiting the Hilton Head center for sessions will be enjoying a warm and friendly atmosphere with good amenities and a nice environment.
Services offered by the new Hilton Head wellness center include treatment for anxiety, stress, and trauma. All of these conditions are improved with relaxation tools and techniques along with an emphasis on holistic wellness.
The main practitioners in the center are Dr. Gala Gorman, co-founder of Delta Discovery Center. She is a published author who specializes in holistic life coaching. She is joined by Charlie Frangos, co-founder of Delta Discovery Center. He is an experienced professional counselor, certified sex addiction therapist, and trauma recovery specialist. Other experienced practitioners will be available depending on the services the client is seeking.
"Here at the Delta Discovery Center, we have created a truly holistic set of services and treatments to help people with stress and anxiety along with the resulting state of dis-ease that often accompanies these chronic experiences," says Dr. Gorman. "We don't recommend putting a Band-Aid on the condition. Rather, we seek to find the root cause and ways to heal it."
Those who want to know more about Delta Discovery Center are invited to visit the Delta Discovery Center web site.
Contact Info:
Name: Gala Gorman
Organization: Delta Discovery Center LLC
Address: 35 Bill Fries Drive , Hilton Head Island, SC 29926, United States

For more information, please visit https://DeltaDiscoveryCenter.com/
Source: PressCable
Release ID: 297481