hülyahome, llc has defied convention in the sustainable lifestyle market with the release of Origanami's 100% Organic Cotton Bed Linens. Further information can be found at https://hulyahome.com/pages/the-origanami-collection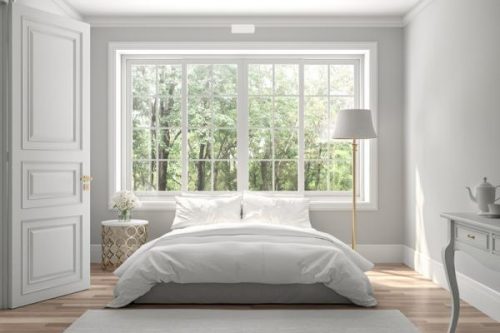 Englewood Cliffs, United States - August 1, 2020 /PressCable/ —
Origanami by hülyahome, llc today reflected on its release of their 100% Organic Cotton Bed Linens Collection launched in early 2020. It was in development for nine months. Origanami concentrated on sourcing and developing sustainably manufactured Fairtrade Certified 100% Non-GMO Organic Cotton Bed Linens. After a global search for the perfect product at the right price point, they decided to partner with one of the premier manufacturers of bed linens located in India. The mission was to manufacture luxurious heirloom Certified Organic Cotton Bed Linens that provide consumers with a wonderfully refreshing night's sleep at truly affordable prices…. and by defying convention, this 100% Organic Cotton Bed Sheet and Duvet Set Collection did so, with a difference.
Rob Pritchard, Co-Founder of hülyahome, llc, says: " With our Origanami 100% Organic Cotton Bed Linens, we wanted to offer high quality, sustainably responsible natural goods that were more affordable than what the consumer had access to. Anyone familiar with organic and sustainable lifestyle home furnishings has probably noticed that there are good products at really high price points or run of the mill quality goods at bargain price points. We want to expose more consumers to organic home furnishings, as this is good for everyone from farmer to consumer. Many traditional manufactures try to impress the consumer with higher thread counts, using either plied warp yarns (two yarns twisted together to make one yarn), multiple weft yarn insertions (two or more yarns weaving at one time simulating one yarn) or a combination of both during the weaving process. These multiple yarn techniques might as well be one yarn equaling the same thickness as the plied or multiple inserted yarns. We felt this was a problem because important elements of quality are sacrificed when using multiple warp and weft yarns. Meaning in the end, a customer receives a product with an "impressive" thread count that may actually have an unimpressive touch and feel when compared to a lower thread count sheet. It's the great thread count game. Further, we use only Fairtrade Certified premium long staple cotton that is hand-picked, which preserves the integrity of the fibers. Through compact spinning methods, a stronger yarn is created by increasing fiber elongation, resulting in a smoother, less hairy yarn, while increasing the luster, sheen, softness, and quality of the fabrics. Couple these practices with timeless design and you have truly heirloom quality cotton bed linens."
So, as a welcome breath of fresh air, Origanami 100% Organic Cotton Bed Linens do not use plied yarns or multiple weft insertions. The company believes that the best bed linens are made of single ply warp yarns, having weft yarns inserted individually, one at a time. It costs more to manufacture, but it's worth it and the consumer gets what they paid for. With their attention to details, Origanami sheets are of the highest quality, soft and smooth to the touch, while washing and wearing wonderfully.
Rob Pritchard concluded "With Origanami 100% Organic Cotton Bed Linens, consumers have a fresh new possibility when buying sheets and duvets. We want our customers to feel their bed is a sanctuary for comfortable sleep and restoration. We are really excited about the opportunity to bring Origanami Bed Linens to the marketplace."
hülyahome, llc has been in business for since January 2019. Since Day 1, it has always aimed to stand out from the crowd providing the best possible product, shopping experience, value, and service.
Origanami Fairtrade Certified 100% Non-GMO Organic Cotton Bed Linens are available at https://hulyahome.com/pages/the-origanami-collection.
Further information about hülyahome, llc, can be discovered at https://hulyahome.com.
Contact Info:
Name: Robert Pritchard
Email: Send Email
Organization: hülyahome, llc
Address: 110 Charlotte Place 1st floor, Englewood Cliffs, New Jersey 07632, United States
Website: http://www.origanami.com
Source: PressCable
Release ID: 88969840