December 02, 2019 - /PressAdvantage/ - Pub Crawl Budapest, a party planning and bar touring company based in Oktogon 1, Budapest, is continuing their efforts to improve their services and ensure the best experience for their clients. The longest-running ruin bar tour in the area, they have taken on over 30,000 guests since 2007. This extensive history is paired with a remarkable reputation for quality experiences, as they are rated among the best ruin bar tours in the area. Those interested in learning more about the company can visit their Google My Business page to explore further.
The local company puts together two of the most popular activities for Budapest residents and tourists: Ruin bars (which are no more than pubs selling alcoholic beverages in an old building left in an apparent decadent condition) and pub crawls (one of the most appealing ways to get to know Budapest's night activities). Fusing these two, Pub Crawl Budapest delivers a truly outstanding experience that uncovers a side of the city that few get to experience during their visit.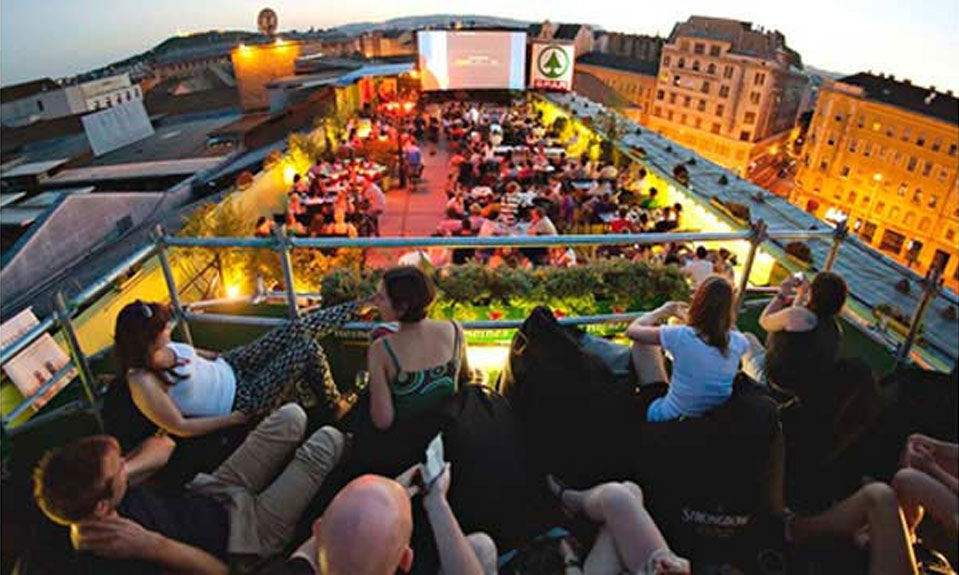 Their pub crawls are among the best experiences that tourists can have, and such crawls are a common weekend activity among locals, who gather in these apparently ramshackle buildings to enjoy fine beverages and good company. Pub Crawl Budapest takes pride in having screened, visited, and guided thousands of guests through the best ruin bars in the city. They claim to have the best crawl activities in the area, visiting safe and fun environments that grasp the essence of Budapest's celebratory atmosphere.
Pub Crawl Budapest states, "We grew up here and saw the evolution of Budapest's nightlife, day after day, and decided to share this experience with as many people as possible. New bars and pubs are opening their doors every day, but we are kind of old-fashioned—though not old—and want to show you how it all started. Join us at one of our pubs crawls, and come visit some of the best and most popular ruin bars in this city that is brimming with culture and fun activities."
Their tours include visits to some of the city's most famous ruin pubs. One of their most popular crawls passes through the famous Fuge Udvar Ruin Pub, renowned for its Mediterranean look as well as the elder fig tree growing in the middle of its spaces. However, this is not the most outstanding feature about the pub. The Fuge Udvar Ruin Pub is primarily known among locals for being a place where they can gather to enjoy fine drinks at a reasonable price, dance, or sit down to have a chat and drink beneath the elder fig tree.
This ruin bar offers options for guests of all kinds of preferences, including a big game room where they can enjoy common bar activities and play table tennis, pool, and even table football. Guests who want something more adventurous will also find an escape room upstairs where they can put their brains to work deciphering clues and unraveling secrets. Depending on the time of the year, visitors can also experience one of the most common activities of the bar: football—the sport's local enthusiasts tend to gather at the pub in order to cheer for their favorite football team and share their excitement with others.
This is where all of the company's pub crawls begin, kicking things off with an outstanding environment that sets the bar high for the night to come. Another of their most popular stops used to be the info@corvinteto.hu Corvin Club Ruin Bar, which unfortunately closed its doors to the public recently and had to be replaced in their crawls.
For all of the bars visited during the Pub Crawls Budapest guided tours, guests will be welcomed with free shots and VIP entry privileges, allowing them to skip the long lines and wait times to enter these famous pubs. They will visit four bars and one club during the pub crawl, with a cost of €10.99 with online reservation, or €19.99 on the spot.
The company's website includes more information about Pub Crawl Budapest's activities, including contact details. Social media users are welcome to connect with the company through their preferred platform as well to stay in touch with their latest news and announcements.
###
For more information about Pub Crawl Budapest, contact the company here:

Pub Crawl Budapest
Pub Crawl Budapest
+36 70 771 1775
info@allnightcrash.com
Budapest, Oktogon 1, 1066 Hungary
ReleaseID: 60032705