Leading estate planning attorney Michele Ungvarsky, founding partner at E-Law in Las Cruces, NM, explains why it's important to avoid probate by taking certain steps . For more information please visit https://www.estradalawpc.com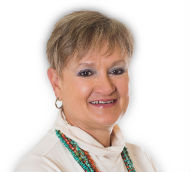 Las Cruces, NM, United States - September 11, 2019 /MM-REB/ —
In a recent interview, leading estate planning attorney Michele Ungvarsky, founding partner at E-Law (formerly known as Estrada Law PC) in Las Cruces, NM, revealed why it's important to avoid probate.
For more information please visit https://www.estradalawpc.com
When asked for a comment, Ungvarsky said, "When planning for your estate, probate court proceedings are one major thing that you'd want to avoid. Probate proceedings can be long and costly, which will ultimately place undue stress on your loved ones."
After making this point Ungvarsky pointed out there things that can be done in the state of New Mexico that will help steer clear of probate.
For example, she mentioned that living trusts are a foolproof way of preventing probate court proceedings.
When asked to elaborate, Ungvarsky said, "When it comes to avoiding probate, living trusts in the state of New Mexico is the way to go. These trusts will cover nearly any asset, including vehicles, bank accounts, and property."
"The process of creating a living trust is quite simple: assign someone to be the successor trustee after you pass away and then transfer the ownership of the property to yourself as the trust's trustee."
Ungvarsky continued by saying, "After you die, the successor trustee will be in charge of whom the assets get passed onto without having to go through the court system."
Another fail-safe way Ungvarsky offered to avoid probate is through something called joint ownership.
In terms of New Mexico, Joint tenancy is the type of joint ownership people would use.
When asked to explain how this is possible Ungvarsky said, "This form of ownership is only recommended for married couples because you will become legally responsible for the other person's mistakes. "
"So for instance, if the other joint owner gets sued, filed bankruptcy or goes through a divorce the legal system will consider a portion of that asset available to pay the debt of the joint owner who has the legal problem. This happens more often than you would believe."
"Joint tenancy allows for assets and property to be automatically passed onto the surviving owners. Again this is only recommended for married couples," Ungvarsky explained.
Ungvarsky also mentioned a way to pass on assets or real estate to people other than someone's spouse so that probate is avoided.
"You can do this by completing pay on death beneficiary forms or Transfer on Death Deeds. These forms do not convey any ownership interest until the primary owner dies and the beneficiary presents a death certificate. Another advantage of these forms is that you can revoke them if you decide to change the beneficiary," she said.
Source: http://RecommendedExperts.biz
Contact Info:
Name: Michele Ungvarsky
Email: Send Email
Organization: Estrada Law, P.C.
Address: 1340 Picacho Hills Dr, Las Cruces, NM 88007, USA
Phone: 575-556-2462
Website: https://www.estradalawpc.com
Source: MM-REB
Release ID: 88913333