Home automation systems seem daunting to operate due to the high level of technology, which deters people from having one installed. Here are options available to control your system to match your level of technology know how. More information can be found at https://sphereav.com.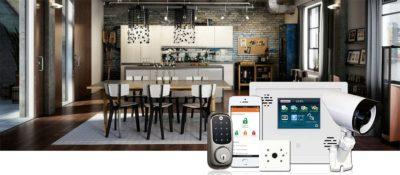 Birmingham, United States - August 13, 2019 /NewsNetwork/ —
Technology is a wonderful thing. Or least is CAN be. The speed at which new technologies grow can give many people a competitive advantage. Conversely, it can leave others in the dust. Playing catch-up when we have fallen behind is difficult, mostly because more advancements are being made while we are trying to get up to speed! Especially for those of us over forty, there is a temptation to forego learning something new altogether and just do without. This is not the most optimistic attitude, but it seems easier to do things the way we are used to than making a change in how we do things that we do not understand.
The home automation devices and systems that exist can put this type of pressure on people. The silver lining is that the more technology improves, so do the ways that we can USE the technology. Often, when something is new and improved, we get so excited about it that we concentrate on its technical aspects. The downside is this turns off many people who would benefit from it. Chris McDaniels, owner of Sphere Technologies, explains a common issue: "When potential customers call us or walk into our Birmingham location, they are often in awe of all of the gadgets and what can be done with them. When they ask questions, they get very thorough responses from people who are passionate about what they do. What we have come to realize is that, although we are excited to explain what is cutting edge these days, most people are attracted to making their lives more convenient, but only in a way that is simple to use. They shy away from conversations that are technical because they either do not understand or do not care about what happens behind the scenes."
The problem arises because of the demographics of someone wanting home automation. A typical customer has owned their home for some time, might have had children that have moved out already, or have other reasons why they find themselves with more room and disposable income. Naturally, this type of person tends to be middle aged or more, and they did not grow up with fast technology advancements like today's Millennials do.
"We all tell our children stories about how things were when we were their age," says McDaniels, "and the result is an eyeroll followed by them looking back down at their electronic devices while they walk away. I was always interested in technology and got to see the changes to home automation systems as they happened, but most people did not. Our typical customer may have many years of work experience, but nothing that is very technical. Technology is just not second nature to them."
The situation is evident wherever technology exists. These days, children learn how to use smart phones and tablets better than their parents can in a short period of time. "Kids adopt new devices immediately," continues McDaniels, "but some of these children have parents who are still clinging to their original Blackberry with the raised keyboard!"
Resistance to change is a large factor that effects many technology companies. Just because their products perform better, does not mean that the customer will choose them. They must be easy to operate as well, or they simply will not take. The good news with home automation systems is that they have evolved to provide the user with multiple ways to control them. This way, the fear of purchasing them will decrease and more people of various levels of technology know how will be able to enjoy them.
For example, devices from smart thermostats, automated sprinkler systems, smart security cameras, motorized blinds & shades, and others can be installed in your home. If you try to do it yourself, you may be limited to a remote control or smart phone app for each of them. However, with the use of an all-in-one system, you can control them in one place, but better yet, in the way that you are most comfortable doing it. The most generic form is having one central remote control with manual buttons for programming and trouble shooting. This is perfect for people who are tactile in nature and want to FEEL that they are making a command.
The next step up would be to convert this manual button remote to a customized touch-screen device whose sole purpose is to control your home automation system. Further, this device can be switched to an aftermarket tablet of your choice and be run from an app that you download. This tablet can be mounted on the wall to ensure that you have it where you want it. If you prefer to take your technology with you, you can download a smart phone app that puts your system in the palm of your hand to be operated anytime, anywhere. The latest upgrade in technology eliminates the need for a device completely. Voice activated controls can now allow you to adjust or program any of your home automation systems without the need for any buttons or downloads. This is perfect for the most technology-resistant people that are looking for less devices and more freedom.
The last option that adds to convenience is artificial intelligence (A.I.). Installers can help set a level of A.I. for the user that will learn from your behaviors on its own and automatically make adjustments for you. You do not even have to tell it to change, it just anticipates your needs from your patterns of behavior.
So, whether you are old school, new school, or anywhere in between, home automation systems now have the versatility to satisfy your needs and be controlled in the manner that you are most comfortable with. To learn more about Home Automation and what it is capable of, visit https://sphereav.com or call Sphere Home Technologies at 1 (205) 777-5626.
Contact Info:
Name: Chris McDaniel
Email: Send Email
Organization: Sphere Home Technologies
Address: 1608 13th Ave S Suite 150, Birmingham, Alabama 35205, United States
Phone: +1-205-777-5626
Website: https://sphereav.com
Source: NewsNetwork
Release ID: 88907192